Grass mowing
Laser® cutter bar
Specific attachment for cutting grass and foliage on any flat, hilly or mountain ground.
Available working widths:
80 cm
100 cm
115 cm
135 cm
155 cm
Anti-clogging bar recommended for tough and fine grass, typical of mountain pastures or manicured lawns.
The perfect scissor cut is guaranteed by high quality materials.
The transmission unit that drives them is in oil bath.
All the cutter bars are standard supplied with slides for cutting height adjustment.
Features.
Versions available: 80 – 100 – 115 – 135 – 155 cm.
Slides for cutting height adjustment.
High-strength tempered steel tunnel moulded tooth.
Strip blade cylindrical nailing for enhanced reliability and cutting quality.
Full thickness screws in the blade base in alloy and tempered steel.
Blade attachment with reinforced tempered steel bridge.
Rounded edged crossbar to prevent damage in case of shocks.
Technologies
Laser® cutter bars
Perfect and precise cut.
BCS Group has always been synonymous with grass cutting and the over 80 years experience has made it possible to create a range of cutter bars called Laser®, to guarantee a perfect and precise cut.
Find out more
Accessories available.
If used on motor mower or two-wheel tractor with diesel engine, a 12 kg ballast is available to be applied to the transmission unit to improve the balancing of the machine at work.
Transmission weight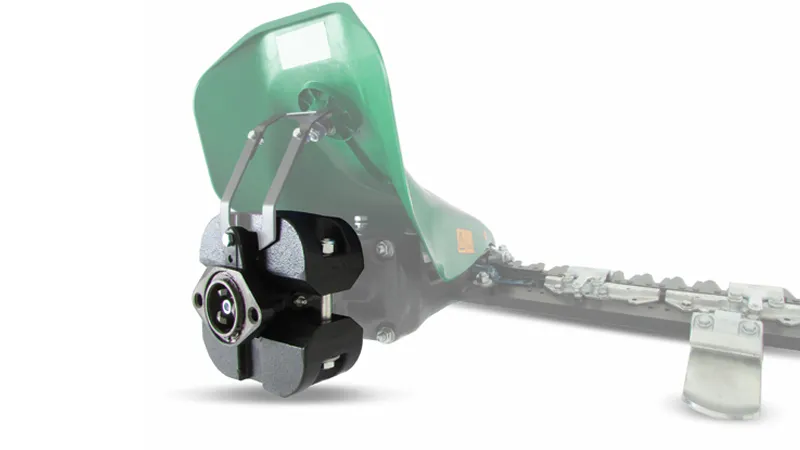 They might also interest you: